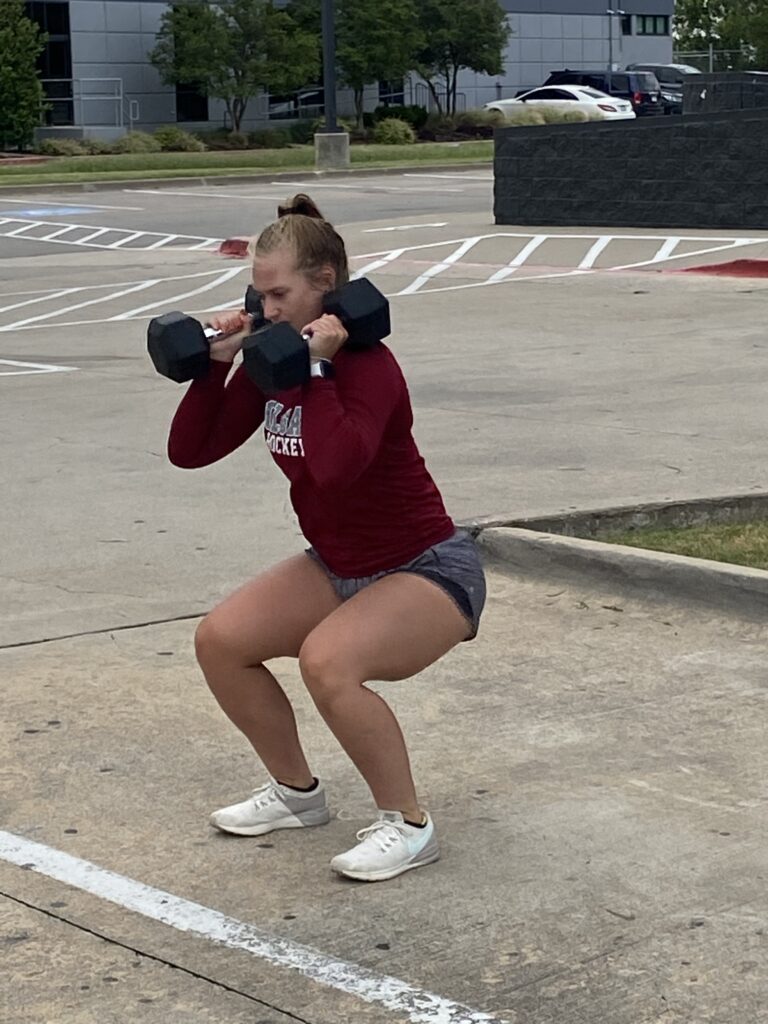 Our HP Training Program focuses on sport-specific movements at game speed. Our program is designed around the movements, skills, and energy systems utilized in sports. This program is designed for serious athletes who are looking for the complete package. We offer a comprehensive off-season program incorporating biometric analysis, fitness assessments, nutritional guidance and individualized training program within a group setting.
Correcting muscle imbalances, movement patterns while building Strength and Endurance is the primary focus in May-June. July and August will focus on Speed, Agility, Quickness, Explosive Power, and Power Endurance.
This program is for ages 11+ who are self-motivated and are committed to taking their training to the next level!
---
What to expect: 
Movement Assessment & Base Line Testing is performed to determine muscle imbalances, improper movement patterns, and predictability for injuries.
Bio Scan– Bio-Electrical Impedance (BIA) Test with App that tracks detailed changes in the quality of activity, body composition, nutrition and overall health.
Individual Corrective Exercises and Training Program to Maximize Efficiency
Mobility/Stability, Core Strength, Fundamental Movement Skills Training
Strength training to improve full body power.
Sport-specific conditioning and agility training.
Resistance training for Speed, Agility, Quickness, Power, and Endurance.
Learn how to compete with more confidence
Training that will translate to improving skills at game speed.
Peak Performance Group– Collegiate/Junior Players(16yrs+)
High Performance Group- (13-15yrs)
Next Level Group- (11-12yrs) 
*Note: On Ice sessions are an additional $30.00/session. (Days and Times TBD @ Plano SC)- Contact us for Pre-Registration Code.
If paying by check, please make payable to Clarke Athletics
Address: Attention Clarke Athletics, PO Box 867556, Plano, TX 75086
For more information, contact Cosmo at (214) 975-7407 or Info@clarke-athletics.com
Space is limited so contact us Today to reserve a spot!
Clarke Athletics Online Registration